Agro and Mineral Based Industries Interview Questions
w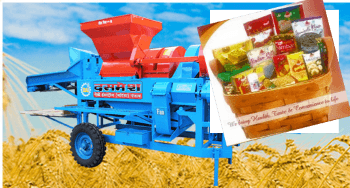 What are Agro and Mineral Based Industries
What are Agro based industries?
Answer: Those which industries which are classified based on source of RAW Material.
What are Different types?
Answer: There are Two types of Agro based Industries.
1. Agro based Industries are the once that produce
Silk
Tea/Coffee
Jute
Rubber
Cotton
Sugarcane
Vegetable Oil
Woolen Textiles
etc..
When did Power looms come into existence
Answer: After 18th Century
Agro Industries contribute what percentage of Industrial production?
Answer: 14% of the total Indus. Production
And what percentage it contributes to the GDP?
Answer: It contributes 4% towards GDP (The values may vary depending on each year production)
What is regarded as Extended arm of Agriculture?
Answer: Agro based Industry
What makes Agriculture lucrative and creates employment opportunities?
Answer: Agro based Industry development
Agro based Industry consists of mainly what?
Answer: Mainly it consist of post harvest processing and preserving agri. products for consumption
Agro Industry is broadly classified in what types?
Answer:
I. Village Industries
II. Small Scale Industry. Eg.: Edible oil, rice mills
III. Large scale Industry. Eg: Sugar, Jute, Cotton mils and etc..
Agro based industry has all terms, Raw material-Input, raw material all
2. Mineral Based Industries
Iron and steel
Cement
Aluminum
Machine tools
Petrochemicals are primarily mineral based industries